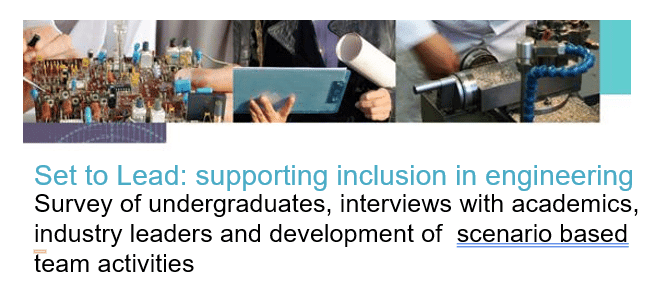 Katalytik, working in collaboration with UCL Engineering, received HE STEM funding to address the differences in transition rates between male and female engineering and technology students into relevant jobs from 2011 to 2013. Collaborators on this work have been Helen Duguid (Dogood Consulting) and Sean McWhinnie (Oxford Policy and Research). The report is available by clicking here
A series of events with UCL Engineering helped disseminate good practices across higher education to continue the dialogue. Project outcomes were included in the design of the award-winning Integrated Engineering Programme (The IEP).
Set to Lead overview
Katalytik produced resources and a workshop to introduce contemporary leadership and effective team skills to students, informed by:
Dialogue with engineering and management academics
Discussions with employers
On-line survey of over 4,500 undergraduate engineers
New videos of engineering leaders, contributed by ThoughtWorks, Highways Agency and Arup. The videos support scenarios developed for engineering academics based on real-life situations
Where do women engineering graduates go?

Women engineering students are achieving more first and upper second degrees than their male colleagues yet male students secure more jobs in industry, according to the HE STEM Jobs for the boys? report published as part of the UCL led HE STEM, Set to Lead project.
What do women engineering students want to do?
The same report found women engineering and technology students were just as keen to work in technical jobs as men. So why aren't they? Read more:
Inclusive assessment centres
Advice and guidance were gathered from industry and diversity professionals, bringing the good practices in assessment centres together. As an example:
FACT: You don't tolerate bullying at work.
ACT: Don't tolerate bad behaviour in your Assessment Centre.
Download the pdf of the Assessment Centre good practice guide
Videos of engineering leaders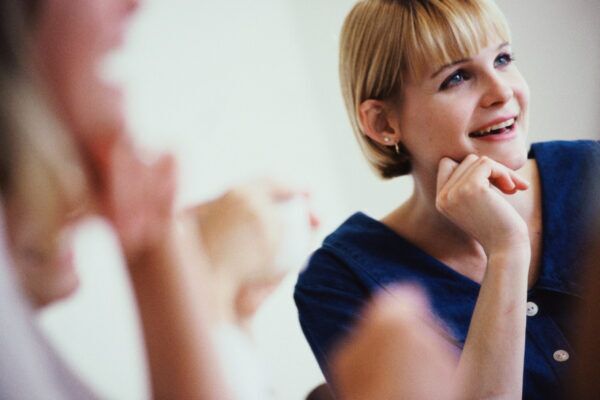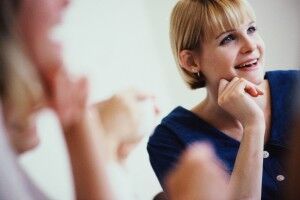 We produced three scenarios around problems engineering leaders face. These are supported by video and study sheets. These support the Set to Lead scenarios:
Why diversity is important in engineering design – Nicky Ensert, Highways Agency
Essentials on the path to leadership – Shuvo Saha, Google
Leadership, risk and progress – Jo Goulding, Highways Agency
Engineers keeping Britain moving in the winter of 2010 – Jillian WIlliams, highways Agency
Lessons learned about business change – Cyndi Mitchell, Thoughtworks
Other modules introduce engineering and technology undergraduates to key skills to set them on the road to leadership success. The programme introduced Katalytik to the CliftonStrengths tool, that we continue to use to support our workshops for inclusive teams, group, and personal coaching.
The learning, and CliftonStrengths, is now embedded within the Award winning UCL Integrated Engineering Programme.