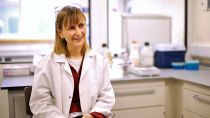 Not everyone enters higher education at 18. Making the life-changing decision to return to education as an adult and, in particular, to study science or engineering can be daunting.
Adult Returners was a short project for a consortium of south west universities to produce case studies of people's journeys to science careers. The videos are hosted on the project archive, along with activities to use the videos. A more useful format, for potential returners is on the Lifepilot website (http://www.life-pilot.co.uk/).
The project has also created a striking and informative video, The whys and hows of getting back into education, for use on all institutions' websites and at open days about the challenges, support and opportunities available.
The video resources are available free to use under a creative commons license and are of interest not only to potential adult returners to STEM higher education, but also to widening participation and community outreach officers, careers advisers and level 3 tutors who can use them to enhance their work by communicating the opportunities in ways that can reach wider groups of people.